AlfaSoft your best choice
We strive through our programs to provide all the necessary services for managing your business in the best possible way and at any time. We rely on the quality of our services, suitable for your commercial activity, regardless of the nature of it.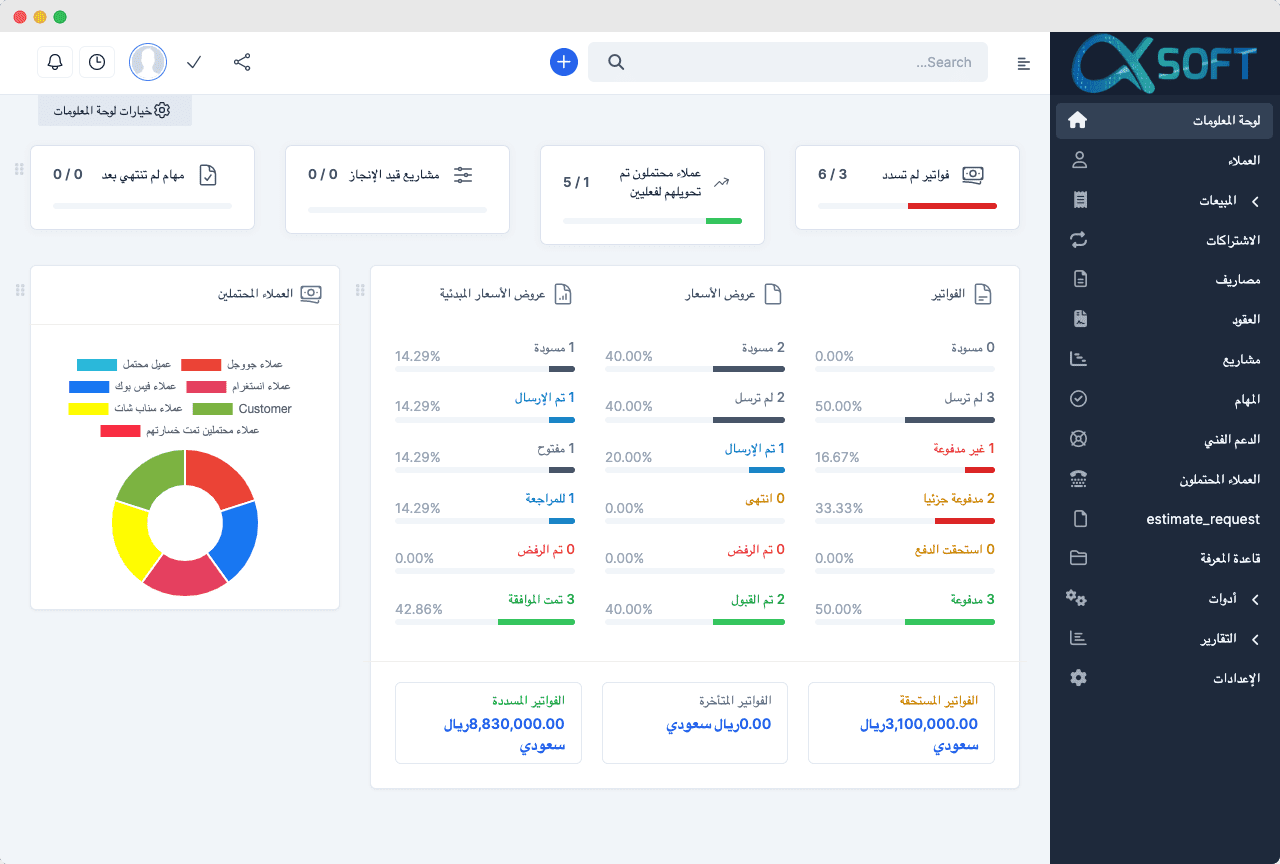 Certified by official authorities in KSA
You can issue your E-invoices in accordance with the regulations of the ZATCA, as our programs are officially certified
Our programs are user-friendly and feature a flexible interface that allows you to easily explore and navigate your software
Your data is secure, as regular backup copies will be sent to your email address
AlfaSoft offers you a hotel management software that is officially certified by Saudi official authorities. Our user-friendly program provides you with the optimal solution to manage your hotel efficiently, enabling you to have flexible control over your business, making you the best in the industry.
And this is achieved through a set of features that ensure you stay ahead, including:
The best and easiest accounting software for companies, factories, and stores in Saudi Arabia, ensuring efficient management of your accounts and automating your administrative tasks with precision and ease.
AlfaSoft's Accounting and POS system is a simple and user-friendly software that provides you with a ready-to-use and customizable chart of accounts. It enables you to manage purchases, sales, and inventory with minimal effort, while also providing all the reports you need for your business.
Our goal is to save your time and effort and to enhance the development and management of your business in the most efficient and effective manner. This is achieved through numerous advantages
Printing orders for the kitchen.
It allows both IATA-accredited travel agencies and non-IATA-accredited travel agencies to operate.
Sales reports by each employee.
Management of agents and recording agency sales
Automatic document readers for guest documents
Reading of guest documents within 3 seconds.