The appropriate accounting program for all Saudi
companies and factories
Supports electronic billing, AlfaSoft is an institution officially accredited as a provider of electronic billing
Dealing with large data volumes and at great speed
compatible with value added tax
Availability to export reports to Excel files or text files
Multiple users and grant certain permissions to each user
Notes for the transportation of goods between warehouses
Notes for entry and exit of goods and delivery custody
It is possible at any time to know the quantity and value of the goods in the warehouse
Inventory matching without the need to stop work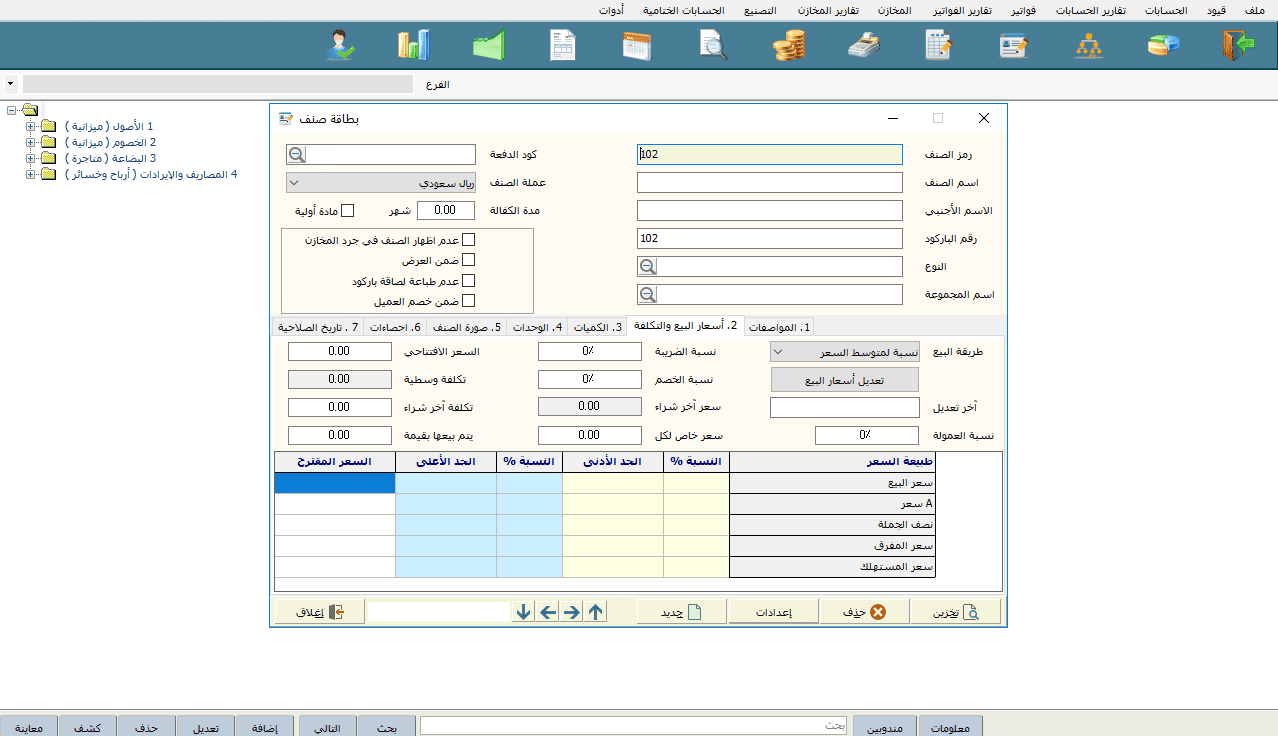 Purchases invoices (tax invoice)
Purchases invoices in cash, forward purchase or in installments.
Entering quantities directly to the warehouses.
Comparison of suppliers' prices.
Receipt vouchers and payment voucher "cash / cheque"
Comprehensive accounting guide.
Trial Balance "monthly - quarterly - yearly - year"
Profit and loss statement (P&L) , and distribution of profit or loss.
Closing the fiscal year and opening a new year.
exploring the profits by invoice or by day or during a period.
Identification of the customer's price for a specific item according to the last invoice.
Selling in a barcode or manual point of sale (POS) program.
Knowing the location of the piece directly according to the stock location.
connection with the electronic balance.
Designing the invoice according to your logo.
Each seller has a name, permissions and password.
The possibility of selling in cash or on the bank wire or on a credit selling according to permissions of users.
Define a specific discount for each seller or block the discount.
Prohibition of selling below cost price.
Have a question? Feel free to contact us